Using GarageBand to Produce a Podcast
Part 3 - Importing Audio
Importing Audio Files
When creating a podcast with GarageBand you can also use existing audio files. Audio files (.mp3, .aiff, .m4a, .wav etc) can be dragged in to the GarageBand project window. A new track will be automatically created. The track names (1) will mirror the names of the files that have been dragged in (2).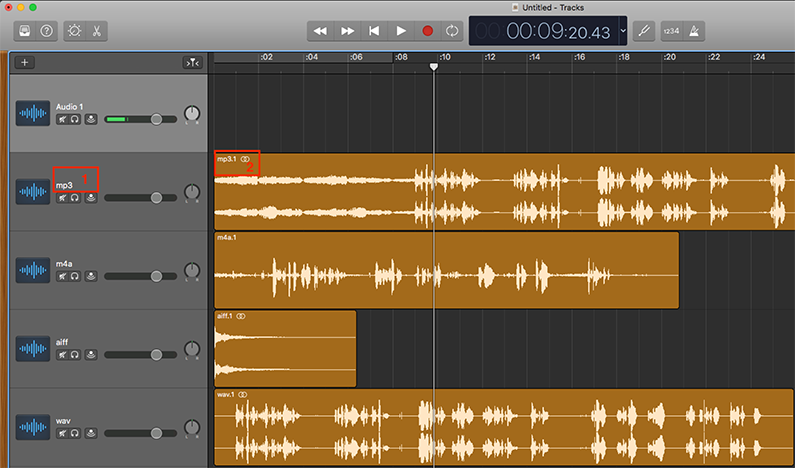 Importing GarageBand Loops
GarageBand comes with a selection of audio loops. These can be accessed from the 'Loop Browser' (1).

The first time you access the loops the may need to be indexed, this can take a few minutes.

Once the loops are indexed you can preview them clicking on their icon (1). If a loop is grayed out it has not been downloaded – you can click on the arrow (2) to download it.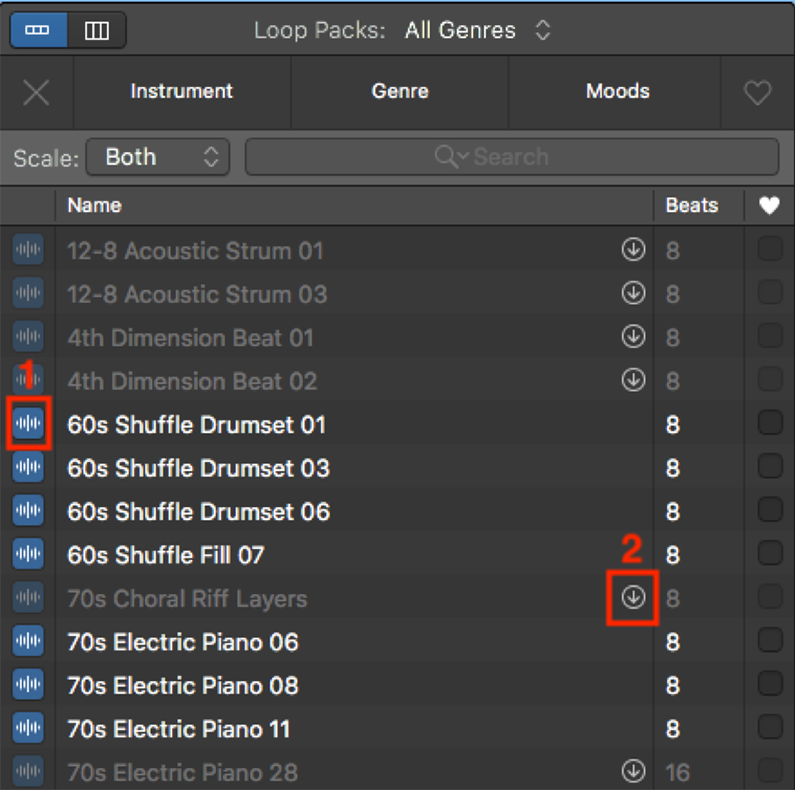 Drag the loops (1) into the project window to add them to a track or create a new track (2).