Class Instruction
Grounded in the Bowdoin College Library Research and Instruction Services learning outcomes and informed by the Primary Source Literacy Guidelines, the education program of Special Collections & Archives emphasizes active learning for information, archival, and visual literacy.
There are myriad ways to integrate special collections materials into a classroom experience, whether exploring examples of printmaking techniques, transcribing nineteenth century correspondence to use as mapping data, or investigating the dissemination of a work of literature through the ages: we are excited to collaborate to support the intersection of distinctive materials and intentional pedagogy.
We work with faculty across all disciplines to meet a wide variety of learning goals and support teaching with our unique materials. Our emphasis on active learning places the student at the center of our instruction design, providing the opportunity to engage in hands-on learning to build transferable skills that directly promote students' academic growth and development.
Read more about course-related collaborations:
Parts of Campus Bring a Light to Wabanaki History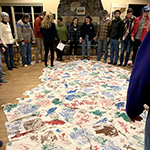 Maine's Wabanaki tribes and allies are shifting the way people in the state, including at Bowdoin, are engaging with the state's colonial history and the injustices inflicted on its indigenous population.
No White Gloves: College Archives Give Students Hands-on History, Including the History of Race at Bowdoin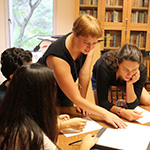 Librarian Marieke Van Der Steenhoven recently assembled a selection of memos, photographs, pamphlets and other material about the history of African American students at Bowdoin.
Digital Tools Open Up Bowdoin's Past to Students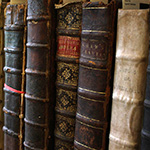 The following story explores the ways in which Bowdoin students, staff, and faculty are using digital technology to analyze old texts and objects.
Students Learn Art of Curating as They Research Photography Exhibit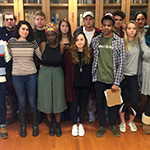 The sixteen students who took assistant professor Dana Byrd's fall art history class received a new kind of learning experience.