Finding aids and Documents online
Project Goal
176,235 Scans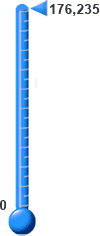 Project work began in April 2014 and was completed in 2017. To view the digitized documents, visit the finding aids:
This project presents nearly 180,000 high-quality scanned images, allowing researchers from anywhere to access all of the documents and examine them in detail that rivals the experience of handling the originals.
If you have trouble scrolling smoothly through PDFs in your browser window, try downloading a PDF then opening it in Adobe Reader, changing the scroll settings by clicking View > Page Display > Enable Scrolling.
To view a selection of featured images and documents please visit the gallery section of this website.